Atop the Fourth Wall started on October 26, 2008 and stars comic fan, Linkara, as he reviews really, really bad comic books produced by either Marvel, DC, Image or any other comic company out there. Occasionally Linkara may review something sponsored by a Patreon Contributor which can sometimes mean media outside comics.
Upcoming Episodes
3/9 – PATREON: Justice League/Mighty Morphin' Power Rangers
3/16 – PATREON: Champions, vol. 3 #1-4: Beat the Devil
3/23 – PATREON: Star Trek vs. Transformers
3/30 – Athena #4
4/6 – PATREON: MILLER TIME: Daredevil: Born Again
4/13 – PATREON: Superman #775: What's So Funny About Truth, Justice, and the American Way?
4/20 – Comic Book Quickies #10
4/27 – 600th Episode
Star Wars Prequel Month
5/4 – Star Wars: The Phantom Menace Comic Adaptation
5/11 – Star Wars: Attack of the Clones Comic Adaptation
5/18 – Star Wars: Revenge of the Sith Comic Adaptation
5/25 – Star Wars: Rogue One Comic Adaptation
Welcome to the wiki!
Welcome to the ONLY AT4W Wiki. For more in-depth information, episode by episode, please check out the List of Plot Episodes. Want to help out? Check below for our list of needed content, be sure that no one else has added the same information you were going to add and please read our FAQ!
Pages Needed
Characters
Lori Prince
Erin
Sera (Erin's Robot)
Items
Other
Pages In Need
Characters
Items
Other
---
Theme Song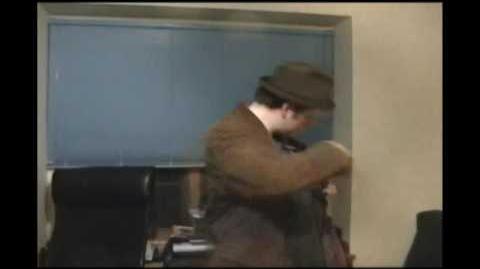 ---

/ Monthly Update 4/21/19
---
Help Needed
Check out the new Doctor Crafty Wiki! It is a new wiki and could use some help.
Community content is available under
CC-BY-SA
unless otherwise noted.