Atop the Fourth Wall started on October 26, 2008 and stars comic fan, Linkara, as he reviews really, really bad comic books produced by either Marvel, DC, Image or any other comic company out there. Occasionally Linkara may review something sponsored by a Patreon Contributor which can sometimes mean media outside comics.
Upcoming Episodes
2/25 – Kickers, Inc. #1
3/4 – Savage Dragon #1
3/11 – Darkwing Duck #1-4
3/18 – California Raisins 3-D #5
3/25 – Hellstar Remina, Ch. 1-3
Welcome to the wiki!
Welcome to the ONLY AT4W Wiki. For more in-depth information, episode by episode, please check out the List of Plot Episodes. Want to help out? Check below for our list of needed content, be sure that no one else has added the same information you were going to add and please read our FAQ!
Pages Needed
Characters
Lori Prince
Erin
Sera (Erin's Robot)
Items

Pages In Need
Characters
Items
Other
---
Theme Song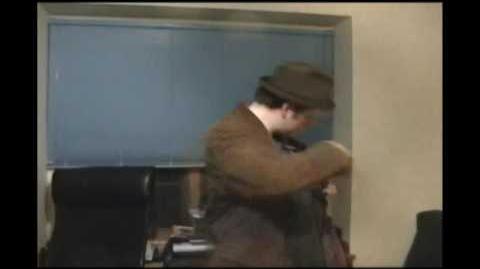 ---